FETICHE brand designer Elene Metreveli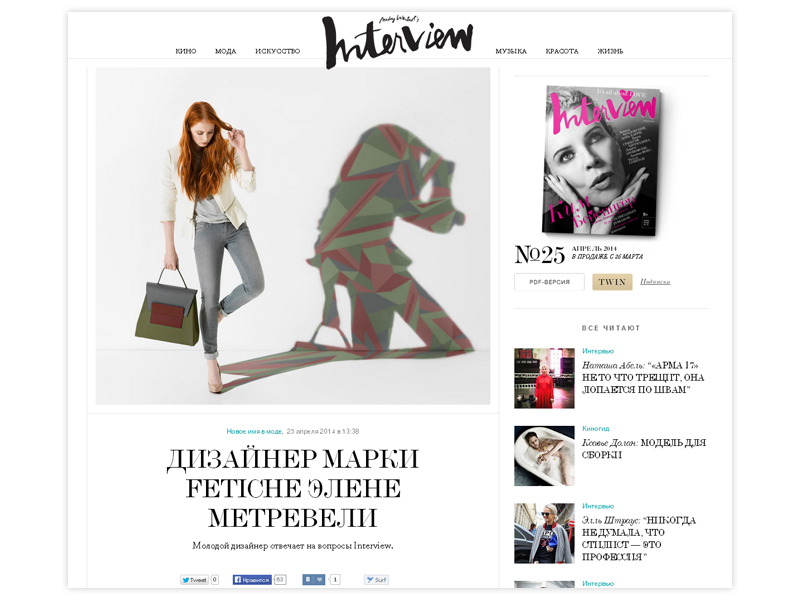 Elene Metreveli, 25, FETICHE brand designer.
Graduated from Moscow state academic art Institute named after V.I. Surikov, which she entered at the age of 15.
I know that you are the artist, how did the
 idea to start designing bags appear?
It all started with the fact that the project invited my friend Alexander Kuzemin, stylist and host of fashion program "Fashion-therapy". And he invited me to the project as an artist. We started to invent models which I then translated to paper, and finally came to the conclusion that our ideas become reality.
Source: 
http://www.interviewrussia.ru/fashion/dizayner-marki-fetiche-elene-metreveli-0